HOW TO DISTINGUISH THE BLACK CAVIAR FROM THE FAKE
07/26/2019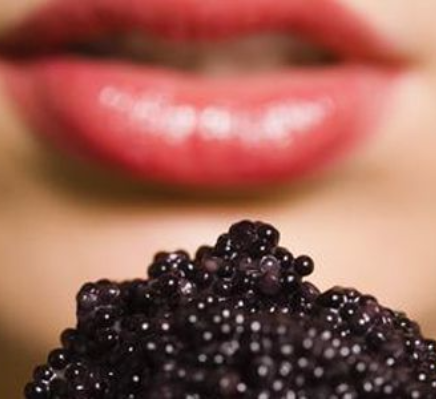 If you do not like noble caviar, there are two possible reasons: you did not try a fresh, natural product at all, or you simply misused a delicacy. Royal Black is a well-known brand under which is produced only status seafood, and an expert service that not only sells black caviar in Moscow and St. Petersburg but also provides first-hand information on the products offered


Choosing black caviar
Having bought an expensive delicacy for the festive table, it is especially insulting to run into a fake, so you need to choose it carefully. In addition to a frank counterfeit, there is a stale product on sale, the use of which has little to do with the pleasure given by the true taste of fresh black caviar, traditional for a Russian feast..
So, the appearance is normal:
Beluga looks like transparent balls with shades from silver to rich black;

stellate sturgeon –stellate sturgeon - very small and dense, dark gray;;

sturgeon caviar is the most variable, but the average size and golden brown shade are considered the standard..
Buying black caviar by weight is easy to navigate. Crumbly mass with a small amount of common and unique aromatic substances is sold only during the season, and fresh shelf life is limited.
For residents of other regions, the question of how it is already packaged in banks is relevant.
Tightly laid even balls should not float in a liquid.
A lot of crushed eggs are a bad sign.
When a delicacy is packaged in an opaque container, the date of manufacture can serve as a guide.
The mining season is in spring and summer.
Enjoy
If you do not know how to eat caviar correctly, there is good news: it's simple. In the old days, a lot of delicacies were prepared from it, but now this is not entirely appropriate. The classical way of use, which does not require excessive expenditures for the observance of traditions, is universal. Porcelain or crystal salad bowl and small silver spoons are all that is required to eat caviar..

The delicacy should be served strictly chilled so that it is permissible to place a plate on ice. The combination with bread destroys the unique taste and impairs digestibility, therefore bakery products should be excluded. It is better to leave champagne to Europe since only the Slavs understand how to eat black caviar - under vodka!!

"Royal Black" perfectly understands elite seafood. If you have any questions, please consult and hurry to order the royal delicacies for the holiday!